JUVEDERM VOLIFT LIDOCAINE
Juvederm? VOLIFT? with lidocaine?contains biocompatible hyaluronic acid which is an injectable filler that provides instant results that are natural.
What is Volift?
Volift utilizes VYCROSS? technology; an innovative combination of low and high molecular weight HA to improve the cross-linking efficiency of HA chains. The cross-linking enables a low concentration of Hyaluronic acid to provide effective natural long-lasting results, alongside minimal swelling and bruising.
?What is in the box?
2 x 1ml syringes
What can Juvederm VOLIFT? with lidocaine?be used for?
Reduction of nasolabial folds whilst restoring your natural contours within the face.
How long will effects last?
A 30 minute treatment sessions can give you?effects lasting?for up to 15 months.
Who should not use Juvederm VOLIFT? with lidocaine?
Pregnant or lactating women should not use Juv?derm? VOLIFT? with lidocaine.
If you are considering Juv?derm? VOLIFT? with lidocaine, ?inform your Physician of any previous permanent products or body enhancing products you have used. You should also make them aware of any allergies, immune diseases and infections you have. Similarly if you have hypersensitivity to hyaluronic acid.
The treatment should not be used in conjunction with any skin treatments including laser or dear abrasion treatment.
What are the associated side effects with Juv?derm? VOLIFT? with lidocaine?
Common symptoms such as swelling, bruising and redness can occur at the site of gel injection. Resolution is usually within one week.
Description
It is a filling product from the Juvéderm range developed by Allergan Laboratories. This product is a gel that helps fight against aging by restoring volume to the skin
This product is very effective in the treatment of various wrinkles and imperfections of the face, and represents a good alternative to surgery
It uses the patented VYCROSS ® technology and is manufactured in Haute Savoie
The formulation of Juvéderm VOLIFT allows a soft consistency, a comfortable treatment, and lasting effects
It is the most versatile hyaluronic acid in the Juvéderm range
Its sponge-like capacity retains water in the dermis and instantly fills in the hollows of furrows
Characteristics
– Subtly softens and fills in smile lines, with a natural effect
-Fills in forehead wrinkles
–Enhances the eyebrows and refreshes the eye area
– Smoothes out bitterness lines and expression lines
– Restores volume to the temples, lips and cheekbones
– Redraws the contours of the face for a better definition
It has a soft, smooth and natural consistency, which allows for a quick and even distribution in the skin
For a comfortable treatment, Juvéderm VOLIFT contains Lidocaine, a natural anesthetic
Composition
Gel of hyaluronic acid 17,5mg/ml (concentration at 17,5%)
Lidocaine 3 mg/ml (0.3% Lidocaine)
Phosphate buffer pH 7.2 q.s.p. 1 ml
It is supplied with 4 needles 30G1/2 and two pre-filled syringes of 1ml
Targeted areas
It helps restore volume to the areas where it is injected, in particular
– Lip volume and bitterness folds
–Facial contour and jugal wrinkles
-Deepnasolabial folds
-Refining the curve of the cheeks
-Redrawing the cheekbones
-Lifting and projecting for a better definition of the face
-Filling in foreheadwrinkles
-Enhance the eyebrows
-Refresh the eye contour area
-Smooth out bitterness lines and expression lines
-Restore volume to the temples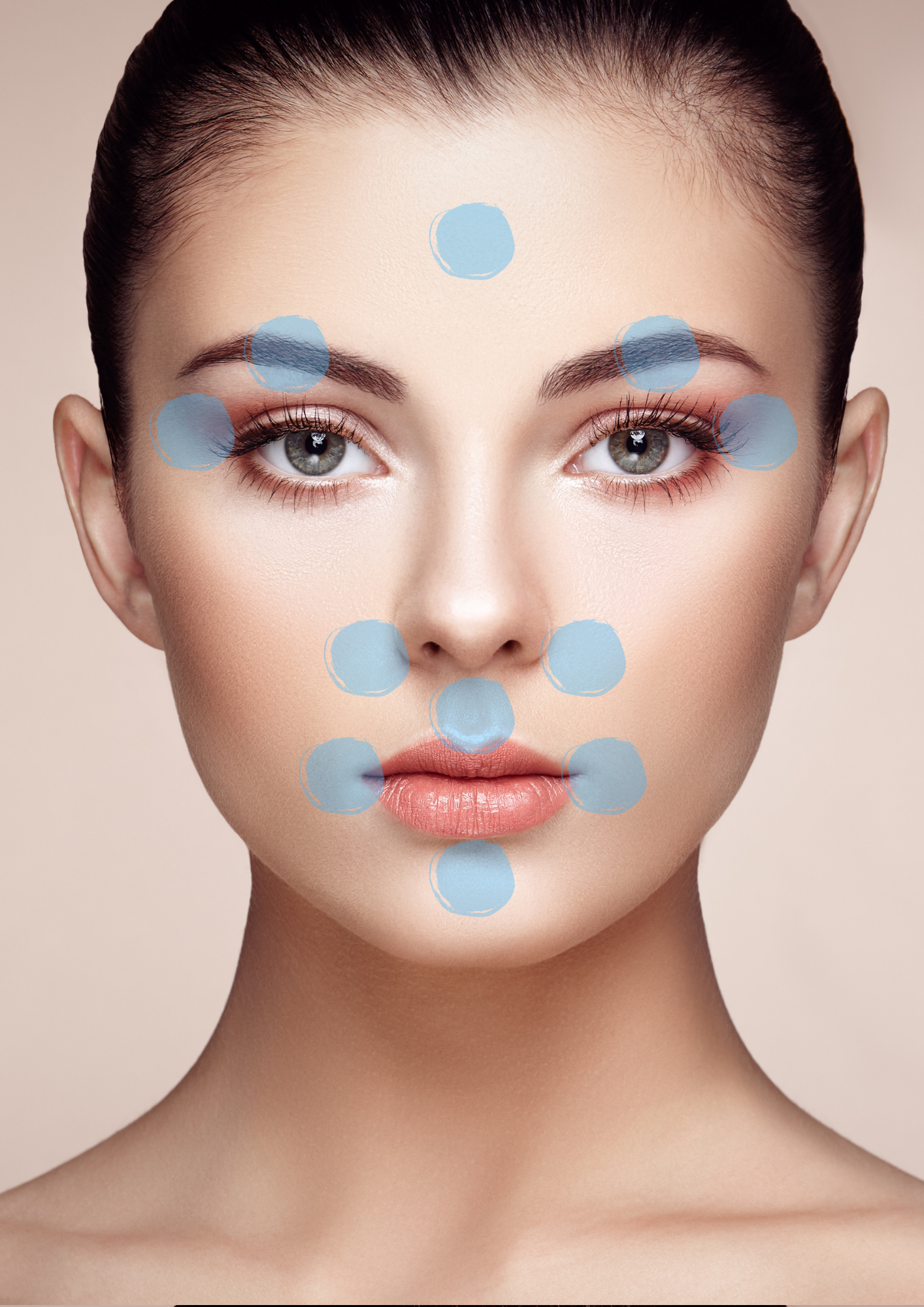 Application protocol
Please note that this procedure must be performed by a professional This procedure must be performed by an authorized professional
This product is a medical device that must be administered only by a professional authorized to inject hyaluronic acid-based fillers.
The injection can last less than 15 minutes
Injection technique
The injection is done with a fine needle in the deep dermis.
A comfortable treatment
The fluidity of the gel and the presence of lidocaine ensure a particularly comfortable treatment for the patient (3D Matrix Technology)
Duration of effectiveness
The effects of the injection are immediately visible.
Their duration then depends on the age of the patient and the quantity injected. The effects of the Juvéderm VOLIFT range can last up to 12 months.
Contra-indications
Not suitable for minors, pregnant or breastfeeding women and people with skin inflammation or an allergic background
Do not apply on areas with infections or skin inflammations
Avoid areas already treated with a permanent filler
Do not use after laser treatment, deep chemical peels, dermabrasion or, in the case of superficial peels, if there is a significant inflammatory reaction
Do not use in case of hyper sensitivity to hyaluronic acid, medical history of autoimmune diseases and/or chronic streptococcal infections